[C~C] Chixonators Clan

Details
Clan Name
[C~C] Chixonators Clan
Server
USA (West Coast)
Company
Mars Mining Operations
Leader
chixonator
Co-Leader
chixonators.P.E.T.
Alliances
Multiple
At War
None
Site
http://www.darkorbit.com
Team Speak Address
184.91.42.109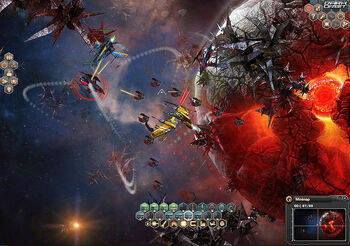 Applying To The Clan
[
]
[C~C] accepts all players of all levels from MMO, provided that you remain active. VRU and EIC players are not, unfortunately, permitted to join [C~C].
When applying to [C~C], please state the following information:
Your ship.
Your level.
Whether you are FE or not.
Any other accounts you possess.
Banking
[
]
[C~C] can produce 20 Million to 150 Million credits daily. This depends on the activity of members, however. Currently, Chixonator's Clan is producing 115 Million credits per day.
Credits are very often shared out when needed, provided that there are at least 100 Million credits in the clan funds.
Clan Information
[
]
Tag/Clan name: [C~C] chixonators clan
Founding date: 21.03.2012
Clan leader: chixonator
Number of members: 30
Clan rank: 25
Company affiliation: MMO
Tax rate: 0% (305,488,197 Credits)
Teamspeak address: 
Recruiting Status: Recruiting
Extra Information
[
]
Chixonator's Clan is "new player-friendly", meaning that we like to help out new players.
We've a strict policy against "team-killing". People caught shooting other MMO players will be kicked.
Although we may be full, we still review applications to the clan. If you're interested in joining us, send an application anyway. There may be an inactive player that will be booted to allow you to join.
Image Gallery
[
]