Demaner Escort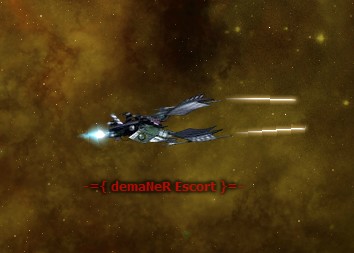 Official Description
Demaner Escort is the ship that protects the massive Demaner Freighter. They are fast and tough and give about the same Uridium as an Uber Kristallon; however, they do much less damage and give fewer Credits.
Keep moving.
They require a lot of patience and ammo to kill, beware the enemy companies.
They seem to attack with UCB-100 ammo.
They miss moving targets.
They use the SaNeJiEwZ's sprites.