Kristallon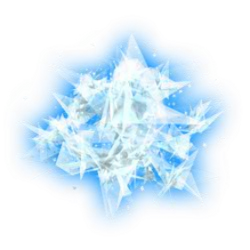 Official Description
Resembling a much larger
Kristallin
, the Kristallon is a fast alien for its size and has x2 the power of a
Sibelon
.
A Kristallon is the stronger version of a Kristallin. There are three forms of the Kristallon, those being: Boss Kristallon (four times as deadly) and a Uber Kristallon (eight times as deadly).
Other names
Kristallon are sometimes called "Kriss", "Klon", "Big kriss", "BK", "Lons", "BKs", "Tallon" or "Lon".
Locations
Kristallon can be found on:
X-6 and X-7 maps
Alpha Gate
Beta Gate (x2 stronger, double the rewards)
Gamma Gate (x3 stronger, triple the rewards)
Hades Gate
Cargo drop
Aggresion
Kristallon do not attack until fired upon. However, in the Galaxy Gates they can be found entering the map and firing.
Tips
Attack the Kristallon in outfits
Kill all the Kristallins around the Kristallons first
Remember to circle the Kristallon and not just sit there, unless you want to just sit there and take damage or if you have the Diamond Formation.
Drag the Kristallon to the nearest portal or CBS to reduce damage from other aliens in the map—and other companies' hunters!
Only attack the Kristallons if you are dealing more than 2,000 damage (or with an Aegis), otherwise you will probably get nowhere.
Trivia
Strangely enough, although you need to be level 11 to access the Kristallon's maps (X-6 and X-7) you can kill Boss Kristallons and even Uber Kristallons at level 10. This is because Boss Kristallons and Uber Kristallons reside in map 4-5 (Boss Kristallons are also found in X-7) which you only need to be level 10 to access while you need to be level 11 to be able to destroy regular Kristallons.
The Kristallon has the largest range of all the aliens requiring some extra effort when circling.
The Kristallon may sometimes change direction if you are circling it.