Lordakium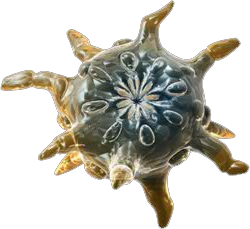 Overview
Edit
The Lordakium is the mothership of the Lordakia. They are passive and do not fire until fired upon. This makes them not as dangerous as some of the smaller aliens despite their high damage attacks.
Just like the Boss Lordakium and Uber Lordakium, when destroyed this alien will drop Lordakium Spore upon death.
Lordakium are located in X-5 maps as well as Galaxy gates
Trivia/Tips
Edit
Sub-Elite players should be cautious when fighting Lordakiums.
Full-Elite and Ultra-Elite players should have no issues with these aliens.
This alien is very similar to the Kristallon in terms of size and speed but does have more HP and shield but also fewer rewards.
Cargo Drop
Edit

Total:1096 cargo