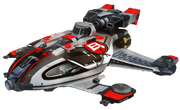 Overview
[
]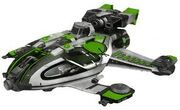 A Ship is the main transportation vessel in the game that allows players to move throughout space and battle other players or aliens using weapons. Ships are required as every player must have one, even if it's a Phoenix, all the way to a Goliath. The ships are usually available to purchase any time in the Shop, usually costing Credits and Uridium. Most of the time you will see a special event that hosts a new ship or design for a certain time. Some ships can be won through Payment options, or through Auction to be bid on.
Unlisted ships are Big Boy Bigpoint (BB-Red) and Big Boy Green (BB-Green).
The current newest ships are Liberator Plus, Goliath Plus and Citadel Plus.
---
Changelog:
[
]
All ships now have a 100,000 extra health bonus.